The Wisdom and Magic Program
A 6 Month Tarot, Reiki, and
LoA Life Coaching Program 
The Wisdom and Magic 6 Month Program takes you on six months of focused personal development that easily and elegantly helps you learn how to tap into your inner wisdom and find your authentic answers.
Wisdom and Magic is a powerful coaching program consisting of:
6 weeks of personalized one-on-one coaching,
12 weeks of unlimited email coaching,
12 weeks of constantly flowing Reiki energy to help release and dissolve blocks,
3 personalized intuitive tarot readings to help you  

connect to your inner wisdom and achieve your desired outcomes,

3 one-on-one coaching sessions to discuss and explore your tarot readings and what the Readings mean to you and your life,
the tools, the techniques, and the support to help you connect with your inner wisdom and create your best, authentic life.
This unique coaching program is designed specifically to provide you with practical, actionable steps that work with you to help you achieve the goals and intentions you have set for your career, your love life, your business, your lifestyle, your authentic life……
Do You Dream Of:
becoming a location independent entrepreneur and working from anywhere in the world you can find a wifi connection;
becoming a highly successful business owner;
turning a hobby into a full-time, successful enterprise;
retiring to an amazingly fulfilling life;
going back to school;
finding a job or a career that is challenging and rewarding;
earning an income by doing things that you are passionate about, that feel more like play than work;
accessing your intuition for daily guidance and to keep you firmly moving forward on your authentic path;
making the lifestyle changes you need in order to live the lifestyle you dream of.
At the end of the six months, you will have:
started to develop a firm connection with your intuition, your inner wisdom

created an inventory of your passions, your successes, and your core values,

developed an understanding of what your ideal life looks like,

created a foundation on which to build your new life,

learned how to set powerful intentions,

started to use your intuition for daily guidance,

learned how to identify and dissolve your limiting beliefs,

a set of tools and techniques drawn from the Law of Attraction, Life Coaching, Tarot, and others, so that you can continue to grow and create new and exciting adventures in your life.

and you will have the steps that you will need to take in order to continue on the path of creating your ideal, authentic life.
.
The Wisdom and Magic Program includes:
.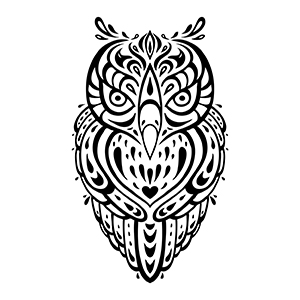 Wisdom Through Coaching
Nine 45-minute coaching sessions, 3 Tarot Readings, 12 weeks of constantly flowing Reiki energy spread over 12 weeks of focus, plays out like this:
Week 1 – The first session sets up this adventure. We brainstorm your desires, define your goals, set your path, get you started, set the first Tarot reading question – start identifying personal passion inventory
Week 2 – We go over your Tarot Reading and take a look at what this means to the lifestyle changes you are wanting to make. You receive some exercises that can help you begin to implement your lifestyle changes.
Week 3 – one-on-one coaching session – beginning to identify personal core values
Week 4 – one-on-one coaching session – continuing identifying personal core values
Week 5 – one-on-one coaching session – working on progress & alignment, Lifescaping technique
Week 6 – Tarot Reading session – focus is on keeping you moving forward
Week 7 – one-on-one coaching session – working on progress & alignment, client check in
Week 8 – one-on-one coaching session – working on progress & alignment, Tarot for daily guidance
Week 9 – one-on-one coaching session – working on progress & alignment, Scripting
Week 10 – one-on-one coaching session – working on progress & alignment, Spirit Writing
Week 11 – Tarot Reading session – interpreting the reading, focus is on keeping you moving forward
Week 12 – final one-on-one coaching session – debrief, focussing setting you up to continue moving forward
All sessions focus directly on you to help you gain clarity, dissolve resistance, remove blocks and limiting beliefs, redirect fear, overcome doubt, and reach your goal. During this Wisdom and Magic program, you will also learn how to connect with and develop your Intuition, some powerful Conscious Creator manifesting tools and techniques, and how to use the Tarot for daily guidance.
Along with the one-on-one coaching sessions and the Tarot readings, you will also receive personalized practical and actionable tools and techniques that you can use between sessions to help you obtain easily identifiable results. Between these sessions, email me as often as you need to in order for you to stay on target and moving forward.
.
.
Magic Through Tarot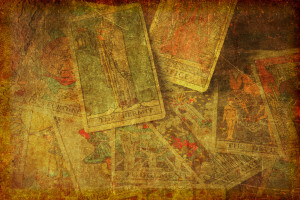 Three personalized Tarot readings, one each month of the program. 
Three times during your Wisdom and Magic program, you will receive a Tarot reading from me. The Tarot readings will help you gain clarity, remain focused, uncover obstacles and blocks, and provide you with additional practical steps that you can take towards achieving your lifestyle transformation goals.
Plus – each of the three Tarot readings that you receive uses a specifically designed Tarot spread that focuses directly on you and where you are right now with the changes you are making, and on the question you would like to have answered. Each Tarot reading provides you with either confirmation that you are on the right track and how to move forward from where you are, or provides you with feedback to show how you can get back on track and continue moving forward on your authentic path.
All Tarot readings occur via email. You simply email me your question and I will email you back a report of the reading, including pictures of the cards that were drawn, interpretations of the cards in relation to your question, and a summary of the reading.
The thing about Tarot readings, and I have often done this myself, is that once we receive the Tarot reading, it's often difficult to know exactly what we need to do in order to take full advantage of the amazing information contained in the reading. Well, in this Program, the session following your receiving your Intuitive Tarot Reading is when we get to discuss what the reading means and how you can use this knowledge with your best outcome in mind. And there's the Reiki to help resolve and dissolve what Tarot identified as your blocks.
.
.
More Magic Through Reiki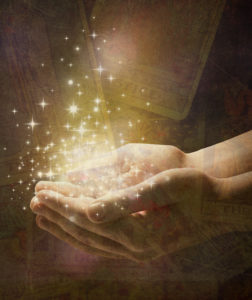 For anyone who is unfamiliar with Reiki, Reiki is an energy healing modality that is often used for healing health issues. The fascinating thing about Reiki is that the healing effect of Reiki works on any energy, not just energy related to the physical body. So thoughts, beliefs, ideas, habits, feelings – these are all energy-based, which means that Reiki can 'heal' any of these negative energy flows that are blocking your ability to live your best life.
In this program, your photo, your name, and a note on what is blocking your energy flow is added to a Reiki Box. As a Reiki Master, I have Attuned the Reiki Box to receive a continuous flow of energy to everyone who is included in the Reiki Box. 
The Six Month Wisdom and Magic Coaching and Tarot Package consists of:
nine one-on-one coaching sessions,

three Tarot Readings,

personalized practical and actionable techniques,

the occasional additional bit of magic,

plus unlimited email support.
.
The total price for this amazing 6-month long, one-on-one coaching and Tarot package, your ultimate success master coaching program, is only $1,998.00 (US Dollars). 
Sign up now and get started along your personal path of radical and magical transformation! 
.
I draw on my expertise, certifications, and academic degrees in Conscious Creation/Law of Attraction Coaching, Communication, Intuition, Tarot, Reiki, and other Oracles to ensure that every Life Coaching and Reiki session, and every Tarot and Oracle reading provides you with practical, usable actions, information and techniques to help you connect with your authentic self and achieve your goals.
Anne Bolender