Intuitive Tarot Readings
Curious about something that is happening, or not happening in your life?
Interested in learning more about what your next step should be?
Not sure what your online business should focus on?
Is he/she your soulmate?
 Intuitive Tarot Readings are for anyone who is looking for a shot of Clarity and Focus so they can continue moving forward, creating a life that is AWESOME!! 
Temperance
"Tarot's Temperance card traditionally signifies alchemy, a metaphor for the process by which the raw materials of the psych are combined, tested, and refined in preparation for more harmonious stages of consciousness.
As angelic emissary and alchemist, Temperance works patiently in each individual's psychic laboratory to vaporize the denser contents, dilute deep inner discord, meld warring opposites into more compatible concoctions. In doing so, she creates the right inner conditions for us to continue on the pathway to the gold within." Paul Quinn, Tarot for Life
.
.
Intuitive Tarot Readings
Are you working hard at trying to create something awesome in your life? A new job, your perfect soulmate, an online business? You're making all the right moves, you're working all the powerful tricks and techniques you are aware of, but nothing is budging? Nada, zip, nothing!
Are you trying to create something that is truly in alignment with your authentic self, something that you deep down know is perfect for you, but are finding that you are becoming increasingly feeling frustrated, agitated, anxious rather than calm, relaxed and confident?
Is what you are trying to manifest truly in alignment with your authentic self, or is it more in alignment with your ego?
Are you ready for a pure, unadulterated shot of clarity?
If you have an issue that you are wanting, needing some no-bullsh*t clarity around then what are you waiting for?
An Intuitive Tarot Reading is exactly what you are looking for and can provide you with those elusive answers you have been seeking!!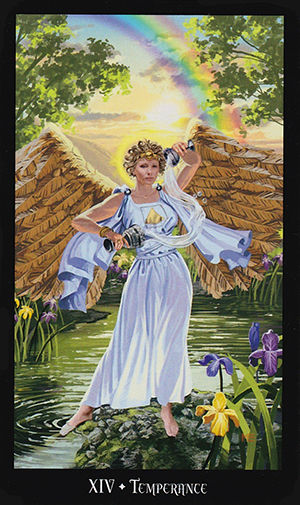 Select From These Clarity Tarot Readings:
A Basic Alignment Reading
This is not your typical past/present/future Tarot card reading!!
You have a single question that you really want the answer to:
what is my purpose, what should I be doing with my life?

how do I know if he/she is my soulmate?

what should I be doing now to make my life better?

what will the outcome be if I return to College?

what challenges do I face trying to build my business?

how do I create something with my life that is truly aligned with my authentic self?

I need to change what I am doing with my life but don't know what to do or where to start!
This Basic Tarot Reading can provide you with answers to your question and help you find your path so you can move forward with your plans.
To experience this Basic Intuitive Tarot Reading, once you have paid for the reading simply email me one question that you want the Tarot's response to.
I do the reading and email you back a pdf report that includes pictures and descriptions of the cards that were drawn, and an exploration of what the cards mean in terms of answering your question. If you have any questions on the Reading, or if there is any further clarity you want about the Reading and what it all means, just send me an email.
3-4 Cards, Focused on Your Soul-Aligned Manifesting and Awesome Clarity – Emailed Intuitive Tarot Reading Only
The 5-6 Card Clarity Tarot Reading
This 5-6 card Clarity Tarot Reading provides in-depth answers to your questions on life, romance, career, life purpose, education, or abundance issues. One or two questions on any one topic, and this Clarity Tarot Reading will provide you with the Clarity you are looking for.
Typical questions include:
What is my soul longing for?
What do I need to do to become more in Alignment with my authentic self?
What big change do I want to see happen in my life?
How do I get back onto my authentic path?
What do I need to do to bring more abundance into my life?
What is my life purpose?
What do I need to do to find balance in my life?
Typical topics include:
relationships. Questions would include such things as what do I need to do to attract my ideal partner? Is the person I am with my ideal partner? Should I get married? Should I get divorced? Should I start volunteering?
career. What can I do to attract my ideal career? Will this career provide me with a secure future? What will my life be like if I accept this job offer? I'm thinking of becoming an entrepreneur: would this be a good move for me?
lifestyle. I'm thinking of moving and was wondering if where I am moving to will be a good choice for me? What would be in store for me if I decided to sell off all of my possessions and become a nomad?
well-being. What do I need to do to increase my happiness or improve my overall sense of well-being?
The tarot can help you find your answers to these and so many, many more questions.
The number of cards drawn will be up to the tarot and what the tarot needs to answer your questions. Sometimes the tarot has a special message that it wants to share, something that will amp up the clarity you are looking for.
For this reading you will receive a pdf report that includes pictures and descriptions of the cards that were drawn, and an exploration of what the cards mean in terms of answering your question.
With this Tarot Reading you either choose either receiving the in-depth pdf Report only. This option does include email followup if you have any questions or are needing some clarity around some of the information contained in your report.
Or,  you can choose to book a 90 minute follow up coaching session and do a deep-dive into the reading and the cards so you can gain further insights into the messages that the Tarot has provided, or gain clarity around how to bring this information into your life.
This coaching session (and all Tarot Readings) will be, of course will be from a Law of Attraction/Conscious Creator perspective that supports your dreams, your goals, and your ability to manifest your reality.
Just click on the link below to arrange your Clarity Tarot Reading.
Option 1
5 -6 Cards, One or Two Questions, One Focus – to bring you Clarity and Amp up your Manifesting. 
Emailed Clarity Tarot Reading Report Only, with some email follow up support.
Option 2
Emailed Clarity Tarot Reading Plus One 90 Minute Coaching Session to help you pull all of the information together and gain Clarity on how you can begin applying this information to your life.
Here's What To Expect After Making Your Payment
Once I have received your request for a reading and your payment, I will email you an Information Sheet that outlines the process, and provides a list of the information I need from you in order for me to complete the reading that you have requested.
After receiving both your information and payment, I will work my magic by:
completing the Clarity Tarot Reading that you have requested;
writing up a 3 – 5 page report on what the Tarot has to say regarding your question, and a few tips or exercises on how to begin implementing this information into you life; and
emailing the Report to you as a .pdf file within 72 hours of receipt of your payment.
If you have requested a follow-up coaching call, I will email you my scheduled availability along with your Report and we can arrange a time for us to connect and do some interpreting, some planning, and some strategising.
If you haven't requested a follow-up coaching call, but have questions on your Clarity Tarot Reading Report, I would be happy to respond to your emails.
The entire process should take a week or less, from your initial email request to your follow-up emails or coaching call.
Feel free to contact me at My Email Address anne@annebolender.com if you have any questions.
I look forward to hearing from you!!