.
The Single Session
Private Mentoring Package
.
Sometimes all you need to gain clarity, get refocused, and begin moving forward again is a little bit of help or guidance – not a lot, but just enough to help clear the confusion and confirm that you are on the right path. This Private Mentoring Session is ideal for doing exactly this.
Sometimes all you need is a conversation and guidance from someone who deeply listens to what you have to say, and can provide you with the right feedback for you, the right guidance for you, at the right time for you. 
What you get with these Private Mentoring Sessions is 45 minutes of Law of Attraction/Deliberate Creation/Power Manifesting Mentoring that is focused on helping you clear confusion and regain the clarity and focus you need to manifest your life, your way.  
You define the issue that you want to deep dive into, then together we explore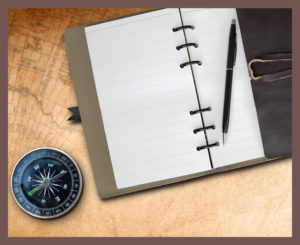 the issue and work through your options and alternatives. During this session, you will receive a tool, a technique, a process, worksheets, or some articles to read that will help you continue making progress long after the session has ended.
Single Private Mentoring Sessions will help you:
clear the clutter;

cut through the chaos, the confusion, and the uncertainty that can often challenge a decision; 

take you quickly and easily to your authentic answers;

help you focus on what you need to do to manifest your desire;

help you create magic in your life.
.
Let's do this!!
.
.
45 Minutes of 1-on-1 Private Mentoring for $150.00 (CAD)
..
.
To schedule your 45 minute, 1-on-1 Private Mentoring Session, simply click on the "Click Here" button below pay for and schedule your session.
If you have any questions, you can email me at anne@annebolender.com
.
I feel so much clarity now around my niche I am confident moving forward to the next level of sharing what I love with the people who would most benefit from it. This has been a struggle for me for so long, I'm amazed at how quickly I was able to cut to the chase, thanks to your insightful thought-provoking questions and suggestions. I should add, many other coaches have tried to help me with this issue, but you are the only one to help me truly identify the essence of what I do, without boxing myself in. I feel so liberated and so grateful for you! Thanks a million! Namaste
Your Free Clarity Workbook
Yes, please, I want a free copy of the Twenty-Seven Questions You Can Ask Yourself To Help You Gain Clarity in Your Life or Business workbook, so I can start creating the life and/or business I crave!
**This form collects information that will be used to send you updates about promotions, special offers, news, and more! You can unsubscribe at any time.