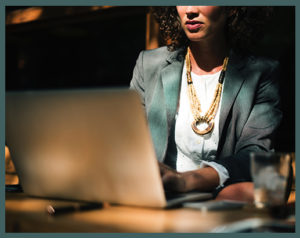 When I first started exploring the world of online entrepreneurship, there were two very popular methods for finding a profitable niche that were being taught.
From my understanding, they are still being taught today.
The first method was to find Google Keywords that were related to a specific business idea or area, like coaching or teaching, in order to explore what kinds of information people were Google searching for. If you found a Google Keyword that had the right amount of searches attached to it (i.e. not too many, but not too few) then you had yourself a possible winning business idea.
I tried this and after several days of effort, I gave up trying to find appropriate Google Keywords. I don't think I ever found an appropriate Google Keyword for anything that I was even remotely interested in building a business around.  
The other approach that was also very popular was to find a problem or an issue that people or businesses had, but one that was not being resolved by another business. If you had the solution to that problem or issue chances were pretty good that your business would be successful. Your client's would be anyone who needed your solution to their problem regardless of whether they were your ideal clients or not.
The problem with both of these business models was that, although they had the potential for being successful, they both focused on money and/or clients – which aren't necessarily bad things. However, with both of these entrepreneurial business models, the entrepreneur, their core values, their personal preferences, their lifestyle goals, were nowhere to be found. 
Based on research that I found, what often eventually happens with businesses that are built on these types of business models is that the business often ends up being either as frustrating, as stressful, and as time-consuming to the entrepreneur as working a traditional high-stress 9-5 job would be, or the entrepreneur would constantly be struggling to make the business work.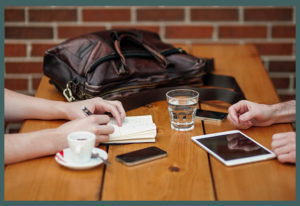 .
There had to be a better way.
.
And there is!!
They are called Lifestyle Businesses. 
A lifestyle business can be small, earning a few thousand dollars a year for the entrepreneur, or it can be incredibly large with annual earnings in the six and seven figure range. The joy of a lifestyle business is that it is completely up to the entrepreneur to decide what effort they want to put into their business, to define who their ideal client will be, to work on projects and with people that excite them, and to create the ideal work/life blend for them – one that gives them the freedom to live their life their way.
.
The Your Lifestyle Business Program is a two-month, one-on-one coaching/mentoring program that begins by looking at your core values, your personal success inventory and how these fit into a balanced lifestyle that is aligned with who you are.
We also explore what your life purpose might be, and what your natural gifts are.
Then we start working on what type of lifestyle business you are aligned with, what type of environment you enjoy working in, who your ideal client might be, and what issues they might be having.
Once we have all of this information then we begin to put all of the pieces together to explore the types lifestyle business you are aligned with.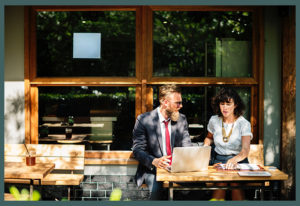 The Your Lifestyle Business Program focuses on developing the "Contribution" bucket without ignoring or draining the other three life buckets. This process not only helps you develop a work/life blend that consists of a business you love, but also provides you with tools and techniques you can use to help you stay on track building your business, or with making other transformations in your life.
.
The Your Lifestyle Business program lasts for two months and consists of:
~ two months of one-on-one coaching and mentoring, using a variety of Life Coaching techniques to facilitate the creation and development of your lifestyle business
~ eight 45 minute one-on-one coach/mentoring sessions to coach, guide, support, challenge, and keep you accountable. All focused on your success.
~ two months of unlimited email coaching to keep you on-track and moving forward
~ four Tarot Readings – these readings will identify blocks, challenges, and actions for moving forward, to identify your life purpose, to specifically identify any money or abundance blocks that you might be holding on to
~ three distance Reiki Sessions – to help dissolve blocks and support the development of your lifestyle career
~ worksheets, tools, and techniques, to help you succeed with your transformation, now and in the future
~ Mastermind Group on Facebook, to provide you with ongoing support, guidance, and accountability.
.
The Your Lifestyle Business program is designed to be flexible and to focus on the specific needs of the individual. The types of material covered in this program can include some or all of the following:
~ exploring your life purpose – knowing what your life purpose is, and what some of you natural gifts are can help point you in the direction of your ideal lifestyle business.
~ connecting with a few of your spirit guides – everyone has spirit guides supporting and guiding them. There are several interesting ways you can "Hire the Heavens" to provide you with specific support and guidance.
~ reviewing your personal core values, and your personal success inventory – to confirm that you are incorporating these valuable bits of information into the lifestyle business you are developing
~ developing your intuition – a strong intuition that you trust is one of the best gurus or life coaches you can have.
~ life's 4 Buckets – what they are and how they can be used to create a work/life blend that incorporates both the lifestyle of your dreams and the financial abundance to support that lifestyle. Although emphasis will be on the "Contribution" bucket, all four buckets will be worked with.
~ deliberate creation and various life coaching tools and techniques – you will be provided with not just worksheets to fill out, but the tools and techniques will be explained to you so that you can know when to use them in the future. One tool that is available to anyone who is interested, that I love sharing, is basic information that you can use to do daily Tarot Readings for guidance and support.
By the end of the Your Lifestyle Business program, you should be well on your way to manifesting your new lifestyle, complete with the business that will support you in the style you would like to become accustom to.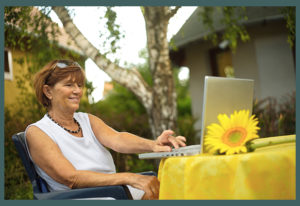 Please Note: The Your Lifestyle Business program is available by interview and invitation only.
If you are interested in finding out more about the Your Lifestyle Business, email me at anne@annebolender.com. I happy to answer any questions you have on this program. 
If you are interested in booking an 30-minute free interview with me to see if this program is a good fit for you, then please click on the link below.
.
Let do this!!!
.
.