These are not your typical past/present/future Tarot card readings!!
Do you have a question that you really want an answer to, something like: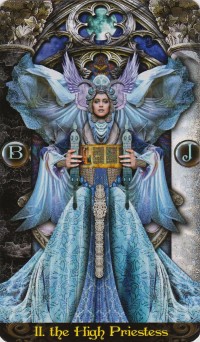 what is my life purpose?

what are my Divine gifts?

what message does my Spirit Guide have for me?

who is my Authentic Self?

what can I do to increase my abundance

tell me about my relationship with money?

what do I really want? What is my true desire?

what challenges do I face trying to build my business?

how do I create something with my life that is truly aligned with my authentic self?

I need to change what I am doing with my life but don't know what to do or where to start!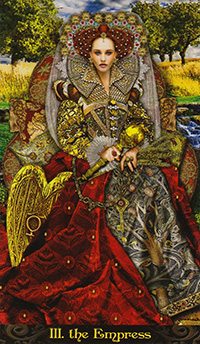 I want to give a shout out to Anne Bolender for the incredible Tarot reading I received from her a little bit ago. I am completely blown away by the insight & intuition in this reading. I highly recommend a reading from Anne to anyone looking for insight.
Deborah A.
Tarot Card Readings can provide you with insight and clarity that is challenging to find anywhere else.
Tarot Card Reading can provide soul deep answers to questions you are struggling to find answers to. They can explore obstacles that stand in the way of your progress through life and help you identify actions that you can take to help you break through these obstacles.
Tarot Card Readings can provide special, unique, one-of-a-kind guidance – guidance that is focused specifically on you and not on someone's interpretation of what they think you mean, or what they think you need.
OH. MY. GOSH. Anne. You. Are. Amazing.
May I give you a HUGE HUG?
Thank you thank you thank you.
Erin T.
Tarot Reading Spreads Menu
Yes, there is a 'menu' of Tarot Reading Spreads that you can choose from. Each spread focuses on a specific issue and asks questions that help get to the very heart of the issue and provide you with information that you can use.
Please note that all Tarot Readings are done via email. Once you have purchased the Tarot Reading you are interested in having, you will receive an email from me with instructions on how to proceed with the Reading. 
A Touchstone Tarot Reading
Sometimes all you need is a simple, 3-card Tarot Reading that takes a quick look at a specific issue and what needs to be done, one that doesn't go into too much detail. A Tarot Reading that provides you with just enough information at just the right time so you can continue moving forward.
Three cards could include: 
Issue/Action/Outcome

Issue/Challenge/Action

Issue/Outside Influence/Outcome

Issue/Block/Advice

Situation/Challenge/Opportunity

Mind/Body/Spirit

Background/Problem/Advice

What Not To Do/Safest Path/What To Do

What Will Likely Happen If I Do Nothing/What I Can Do/What Will Change 
These Touchstone Tarot Readings are designed to provide you with that quick and easy overview to any issue that you are facing. Once you have purchased a Touchstone Tarot Reading, you will receive an email from me with instructions on how to proceed with the Reading. 
Purchase A Touchstone Tarot Reading Now - $40
Here's What To Expect
Once I have received your request for a reading and your payment, I will email you an email that outlines the process, and provides a list of the information I need from you in order for me to complete the reading that you have requested.
As soon as I receive your information and your question, that's when I get to work my magic by:
completing the Tarot Card Reading for the question that you have requested;

writing up a 2-3 page report on what the Tarot has to say regarding your question, 

emailing the Report to you as a .pdf file within 72 hours of receipt of your payment.
If you have any questions regarding the content of your Tarot Card Reading, feel free to email me at anne@annebolender.com. I am happy to respond to your emails.
But wait……there's more 🙂 
One Month Email and Text Coaching
Most Tarot Reading provide you with the reading, and then leave it up to you to find ways to implement all of the amazing information that the Reading contained.
Well, my years of being a Life Coach would not let me do that.
Trying to implement changes, particularly big, lifestyle changes, can be extremely difficult for someone trying to do it on their own. Just ask anyone who has tried to lose weight or quit smoking. These changes are so much easier to do when you have someone in your corner, with your best interests at heart, working with you, helping you succeed.
With this in mind, I am offering the following Monthly Email and Text Coaching Program to help you make the changes that were identified in your Tarot Reading.
This One Month Email & Text Coaching Package includes: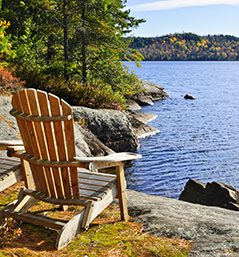 one month of unlimited full-on, flat-out, fully focused, effective life coaching that is available through text and/or email and is available when you need it, where you need it,

one full month of support, accountability, guidance and clarity

coaching and support that is completely open and flexible,

coaching and support that is available to you wherever you are in the world. As long as you can send an email or a text, you can be coached and supported.
For $333 (US) per month you receive
powerful just-in-time coaching and support through unlimited emails and text messages;

homework that is created specifically for you to help you achieve your goals;

tools and techniques that will help you continue to succeed well beyond our coaching sessions;

the peace of mind that comes from knowing that you are being supported through whatever challenges you are facing.

a money-back guarantee. If after 14 days (that's half the length of the program) you are unhappy with this program, with my response time, or with the results you are receiving, let me know and I will return the full $333 (US) to you without delay!
I draw on my expertise in Lifestyle and Business Coaching, Communication, Conscious Creation, Intuition, and Tarot to ensure that every session and every Tarot reading provides you with practical, usable actions, information and techniques to help you achieve your goals.
Purchase & Schedule Your Monthly Email and Text Coaching Now - $333
This is just the beginning! There will be Tarot Reading Spreads added and some removed over time, Special Tarot Readings offered, and even some e-Courses made available over the next couple of months.
If you are interested in keeping up to date on these additions and deletions and the Specials and the occasional deal and discount (oh, did I mention there will be special deals and discounts offered to subscribers), then all you need to do is subscribe to my newsletter.
I promise not to clog your inbox with far, far too many emails and notifications, just one every two weeks or so should be about right. 
If you are interested, the signup box for the Clarity Alchemist Newsletter is right below.
If you have any questions, send me an email at anne@annebolender.com
I look forward to hearing from you 🙂