Anne Bolender
wisdom + magick
for entrepreneurs
…..
Imagine how amazing
…..
the alchemy of 
…..
Tarot, Magick + Manifesting
…..
can be for your business
…..
and your life!
…..
…..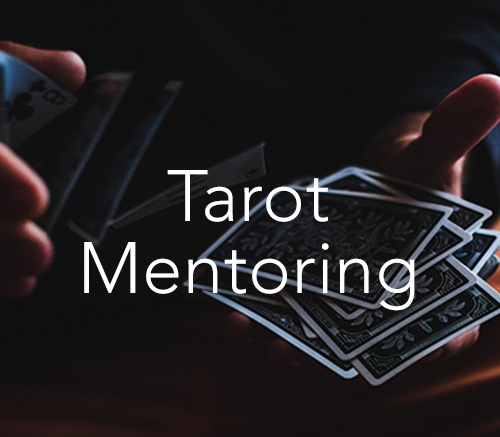 Transformative Tarot
Tarot can be used for so may different reason, to achieve so many different types of outcomes. For me, Tarot is all about enhancing my creativity, boosting my self-reliance, and supporting my personal development. Tarot helps guide me through transformations, and adventures, and helps me live my best life. This is the Tarot I love helping other people connect with.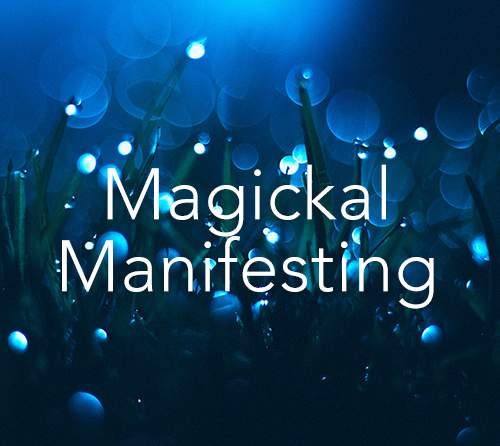 Magickal Manifesting
We all have dreams. Who we want to be, what we want our life to look like, feel like, be like. Shifting our mindsets and our identities to become the person we dream of becoming, living our best life. Magickal Manifesting techniques help us become conscious active participants in the co-creation of our lives, and help us create the life we crave.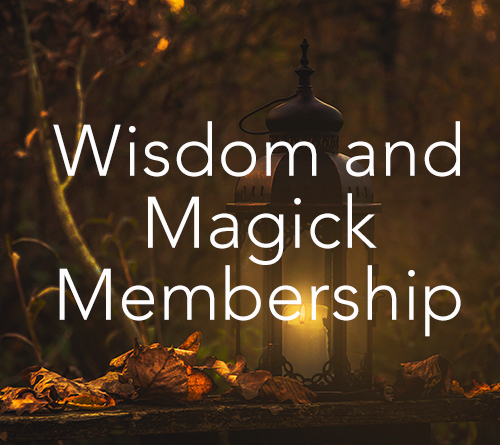 Membership
Knowing is not enough, we must apply. Willing is not enough, we must do. (Goethe)
The Wisdom and Magick Membership helps you take your learning around how to transform, and apply it to making successful transformations in your real life. Accountability and implementation seamlessly combining with effective techniques and the support you need to keep moving forward, 
Hello! I'm Anne.
How are you doing today?
I'm a Tarot Reader & Mentor; Lover of Divination Methods and Tools; a Magickal Manifestor; a Certified Professional Intuitive, and a Certified Life Coach
Imagine being able to use Tarot Cards and other Divination methods on a daily basis to help you gain the clarity and guidance you need to you increase your creativity and your self-reliance, to make major transformations in your life relatively easily, and to help you live your best life. Now imagine combining the transformative abilities of Tarot with magickal manifesting techniques, while being supported by a Certified Life Coach – what transformations would you make in your life? What goals would you go after?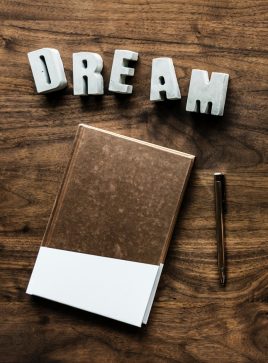 Certified Life Coach
After completing a PhD (ABD) in Communications, I successfully completed several Life Coaching Certifications and gained several years experience coaching before I started adding Tarot and Magickal Manifesting techniques to how I help my clients.  
Magickal Manifesting
Magickal Manifesting techniques are easy to use, and super effective at helping you amp up your ability to become an conscious active participant in the co-creation of your best life. Whether it's as simple as lighting a candle and making a wish or as involved as creating a Narrative Magick Journal, there are Magickal Manifesting techniques that will work well for you, to help you live your best life.
Wisdom and Magic Membership
The Wisdom and Magick Membership provides ongoing support and guidance to help you implement Magickal Manifesting techniques, and help you gain clarity around who you are and what you want, set intentions and focus on achieving these intentions, take inspired actions, identify and overcome blocks and obstacles, and so much more, in a supportive environment.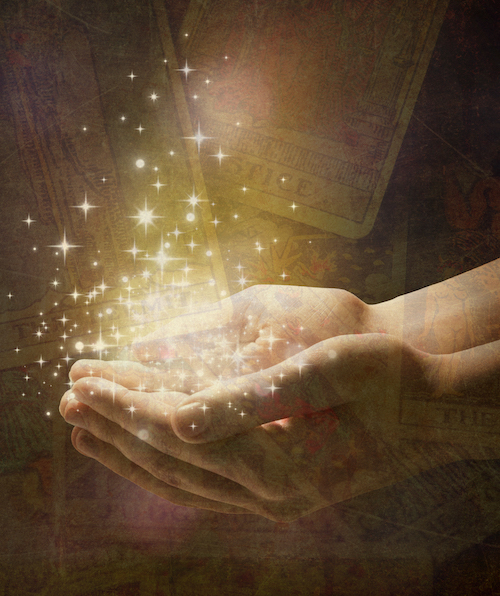 Frequently Asked Questions
Does a person need to be 'gifted' or have special skills to read Tarot?
Everyone can read Tarot, all it takes is a little know how and some practice any you can be reading simple, but powerful, Tarot spreads. 
Don't you have to be highly intuitive to read Tarot or to use other Divination tools?
The great thing about Tarot and other Divination tools is that you start where you are, with the skills and abilities you already have. Everyone is Intuitive, but not everyone knows how to 'read' their Intuition. Learning Tarot can help you develop your Intuition in ways that you can begin using your Intuition in all areas of your life.
Isn't "Magick" just New Age mumbo jumbo?
Some of it is, but some of it is solid, and practical, and powerful. Some techniques are one's that are currently being used in NeuroMarketing, helping advertisers use our minds to manipulate us into buying things. Before you get too worked up – these techniques are also very powerful for helping us 'manipulate' ourselves into manifesting the successes we want in our lives (without affecting anyone but ourselves).  Practical Magick helps us gain control over our lives, helps us be active conscious participants in the co-creation of our life!
Do I have to follow a prescribed path?
There are a few basics that need to be learned, like what the individual techniques are, what they do, the basic method for using them. But once you get the basics down, and you understand what the technique is about, you play with them to find what works for you. The other great thing about this combination of Tarot, Divination Methods, Magickal Manifesting, and Life Coaching Techniques, is that you can combine the individual techniques to create something that feels good and works well for you. 
But isn't Manifesting the same as the Law of Attraction, and isn't that the myth that all weneed to do is to think something, and it becomes real?
Manifesting. particularly the Manifesting techniques that I love using, is way more than just thinking about what you want and expecting it to show up in your life…Poof!…like something straight out of Harry Potter. Manifesting takes effort and requires actual physical actions to be taken, yes, in the real, physical world. Manifesting practices are easily disrupted by challenges and blocks that get in the way, requires us to do a lot of soul-searching and personal development – but it is all so worth it!. 
What benefits do I actually get from all of this Tarot and Magickal Manifesting?
What Tarot and other Divination methods are really good at doing is providing clarity to the person who uses these tools. Clarity around who you are, and what you want to do in your life. Tarot and other Divination Methods provide you with guidance and advice that is really relevant to you, and where you are in your life. Magickal Manifesting techniques help you take that clarity, and that unique/specific guidance and use it in your life to help you transform your life.
Are these techniques fool-proof? Are they always successful?
Wouldn't that be amazing if these techniques, or any technique was 100% successful, 100% of the time. Unfortunately, life doesn't play by those rule. There is no technique, life coach, or guru, who can promise 100% success, 100% of the time. The best anyone can expect is that these types of techniques help you close the gap between where you are right now, and where you want to be.  So much of how successful these techniques are, depends on the person who is using the techniques. The power is in the person, not the technique. What these techniques have going for them is that they are fun, they work when they are worked, and they're adaptable so you can modify them and make them your own, 
Contact Me
Ask a question, book an appointment below, or connect with me online.
www.facebook.com/anne.bolender/