IMAGINE……waking up every morning, excited for your day to begin because you know that everything you do brings you joy and success on your terms, there is nothing in your life as it is right now that you would want to change!
IMAGINE……creating your own lifestyle career, one that was so well suited to you that it felt more like play than work!
IMAGINE……living a lifestyle where you get to mix your passions and your creativity with technology and magic to create your own unique awesome!!
IMAGINE……knowing that you can easily and effectively handle any blocks or transitions or crises that come your way.
 
~~~~~~~~~~~~~~~~~~~~~~~~~~~~~~~~
CLARITY IS……
Clarity is knowing that you have an internal compass guiding you, keeping you aligned with your true path, with activities that you really enjoy doing.
Clarity is dissolving who you've become so you can connect with who you really are.
Clarity is knowing that you are living your best good life, a life full of passion and on purpose.
Clarity is knowing what your dominant core values are, and knowing how to align your life, your relationships, and your career to your dominant core values so you can create a life of joy, and ease, and flow, and freedom even through the chaos that is this wild new world.
Clarity is transitioning through transformations easily and confidently.
Clarity is all about feeling comfortable and happy in your life, confident in knowing that you can handle whatever comes your way.
~~~~~~~~~~~~~~~~~~~~~~~~~~~~~~~~
WHAT I CAN DO FOR YOU!!
I can help you:
~ uncover your dominant core values, your essential self;
~ uncover your life's purpose and find your passion;
~ work through resistance to keep you moving forward;
~ identify what your authentic 'next step' should be;
~ develop tools and techniques to keep you on your authentic path;
~ tap into your creativity (everyone is creative!!) to help you step in to your unique bigness!!
~easily and authentically. find your way through life's transitions, through the unexpected surprises, and through the occasional crises that inevitably comes along. 
~~~~~~~~~~~~~~~~~~~~~~~~~~~~~~~~
Coaching doesn't have to be a long-term commitment. Click here for more information on my one, three and six session programs. 
~~~~~~~~~~~~~~~~~~~~~~~~~~~~~~~~
RECENT ARTICLES: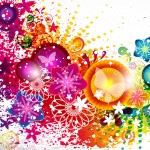 2015 – The Year of Clarity
2014 was an awesome year. Through it I learn a lot – about deliberate creation, the science behind the Law of Attraction, what clarity is, how alignment works. This year, 2015 my intention is to follow my personal Path of Clarity. Click here to read the full article.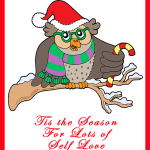 Tis The Season for Some Amped Up Self Love
At this time of the year, through Thanksgiving, Christmas and New Year's, we are so busy trying to please those we love that we sometimes forget to love ourselves. We forget to treat ourselves with the same loving kindness and generosity and respect that we treat others with. Click here to read the full article.
.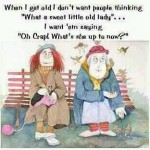 How To Effectively "Expand" Your Comfort Zone
When our comfort zone begins to feel like freedom and adventure and security and comfort all at the same time (no matter how "big" our comfort zone is) that is when magic really begins to happen! Click here to read the full article.
.
Exploring Life Outside Our Comfort Zone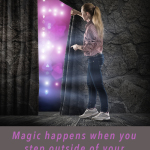 Life may be easy from inside our comfort zones, but magic begins to happen as soon as we begin to explore life outside of our comfort zone. Click here to read the full article.
.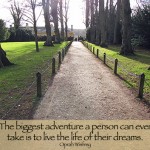 An Adventurous Life
Many peo­ple are coura­geously trekking through uncharted ter­ri­tory, forg­ing new paths as they fol­low their dreams and live their true adventurous life. Click here to read the full article.
.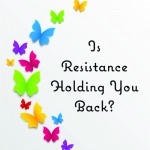 Is Resistance Holding You Back?
Resistance is always with us. Like fear, love, joy, etc., resistance is a part of who we are. But resistance does not need to hold us back from our dreams. Click here to read the full article.
.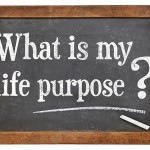 10 Questions That Can Help You Discover Your Life Purpose
There is something magical about finding your life purpose. About connecting with that thing you know you were meant to do that gives your life meaning. Click here to read the full article.
.
~~~~~~~~~~~~~~~~~~~~~~~~~~~~~~~~
If you would like to know more about me and my path to Clarity, click here to read my About Me page. If you are interested in exploring how I can help you, then email me at:  anne@annebolender.com
Let's talk.