.
Welcome to your new normal!
.
.
   ~~~~~~~~~~~~~~~~~~~~~~~~~~~~~~~~~~~~~~~~~~~~~~~~~~~~~~~~~~~~~~~~~~~~
.
Specialized Tarot Readings 
combined with
Law of Attraction Life Coaching 
to help you find your answers to questions like,
"How do I live my authentic life and find my life's purpose?" 
and helping you align 
what you do with who you are
.
"At the centre of your being, you have the answer; you know who you are, and you know what you want." (Lao Tzu)
Explore what you need so you can connect with your authenticity and draw on your skills, natural gifts, and passions to design and manifest your authentic, self-reliant life.
Uncover your core values, that unique set of characteristics that are hard wired into your soul and show you your authentic path. 

Identify and eliminate any resistance, blocks, fears, or limiting beliefs that keep you stuck in a lifestyle you no longer enjoy. 
Help you clearly define your goals, set your intentions, and identify what your authentic 'next step' should be.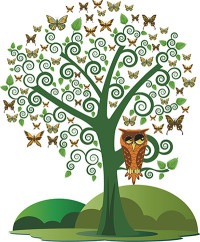 Help you connect with and develop your intuition so you will safely navigate your way through the unexpected surprises, the occasional self-doubt, and the inevitable crises that comes along in life.
Provide you with personalized tools and techniques to help keep you on your authentic path and successfully creating your new life.
Together we create the 
support, encouragement and accountability
 you need to help you successfully achieve your goals.
Clarity Alchemy Tarot + Coaching helps you live your authentic life. A life of self-reliance that aligns what you do with who you are!
"Finding your passion isn't just about careers and money. It's about finding your authentic self. The one you've buried beneath other people's needs."
Kristen Hannah
Or to find out how I can help you through the even more magical experience of combining Tarot Readings with Law of Attraction Life Coaching
Click Here For More Information