Hello there!
My name's Anne.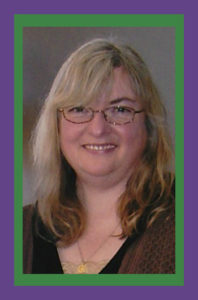 I am a
Writer. Teacher.
Mentor. Coach.
If you are passionate about answering the question
How do I live my authentic life and
find my life's purpose?
and are longing to align
what you do with who you are
then you have definitely come to the right place!
Imagine…
feeling so grounded, so centered, so calm that you know you can easily handle anything that comes your way.
Imagine… using your wisdom, your skills, and your natural talents to create a career that is so well suited to you that it feels more like play than work.
Imagine… living a life where you mix your passions and your creativity with technology, science, and magic to create your unique form of AWESOME!!
Imagine…
waking up every morning excited for your day to begin
Imagine…
living your wildly awesome life…a life that's full of passion and purpose, full of abundance, lusciousness, and authentic self-expression.
What I Can Do For You Is....
Uncover your core values, that unique set of characteristics that are hard wired into your soul and show you your authentic path. 

Help you connect with and develop your intuition so you will safely navigate your way through the unexpected surprises, the occasional self-doubt, and the inevitable crises that come along in life.
Help you figure out what your life purpose is and help you focus on creating the lifestyle, the career, the business that you were born to live. 
Help you create a lifestyle based on self-reliance, drawing on your skills, abilities, passions, and life purpose to manage and direct your own life.
Help you tap into your unique and authentic form of creativity to help you do your life authentically, in ways that connect with your core values.
Help you work through and eliminate any resistance, blocks, fears, or limiting beliefs that keep you stuck in a lifestyle you no longer enjoy. 
Provide you with personalized tools and techniques to help keep you on your authentic path and successfully creating your new life.
Amp up your personal manifesting and conscious creation skills to help you become a powerful conscious creator.
"The purpose of life is to live it, to taste experience to the utmost, to reach out eagerly and without fear for newer and richer experience." Eleanor Roosevelt
Work with you to help you clearly define and describe your goals, set your intentions, identify what your authentic 'next step' should be, and then help you successfully work your way through each step and prepare for the next one.
Provide you with support, encouragement and accountability to help you successfully achieve your goals.
Clarity Alchemy Coaching can help you live an authentic life. A life of self-reliance that aligns what you do with who you are!