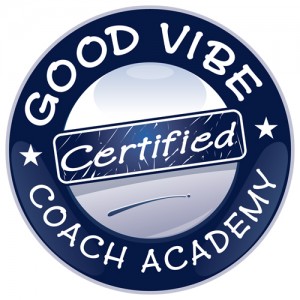 For the past 15 months, I have been learn­ing every­thing that I could about being a Law of Attrac­tion Coach — and I loved every minute of it!! Last week, I passed my cer­ti­fi­ca­tion panel inter­view and became fully cer­ti­fied. This was, with­out doubt, one of the biggest moments in my life!
In fact, in the process of becom­ing cer­ti­fied, I ended up learn­ing so much more that just tips and tech­niques that can be used for coach­ing — although I did learn some awe­some, effec­tive, bril­liant tips and tech­niques — just say­ing

I learned more about myself, about who I am and what I want out of life than I had through the other coach­ing pro­grams I com­pleted, and through the one-on-one coach­ing I per­son­ally experienced.
I learned about the sci­ence behind the teach­ings of Delib­er­ate Cre­ation — that, yes, we do cre­ate our real­ity and that the abil­ity to man­i­fest our best, authen­tic life is within everyone's grasp. Hard sciences…quantum physics, bio­cen­trism, biosemi­otics, con­scious aware­ness, brain chemistry…are show­ing us how delib­er­ate cre­ation works, how we can cre­ate our real­ity — and, yes, we so can do this!
I have met some awe­some delib­er­ate cre­ator coaches who are doing some amaz­ing things in their per­sonal lives and for their clients.
And I have had the chance to learn from two amaz­ing men­tors — Lisa Marie Hayes, Rela­tion­ship Coach Extra­or­di­naire, and Jean­nette Maw, the coach who is the Law of Attrac­tion Coach!!
Now it is time for me to turn my atten­tion and inten­tion on shar­ing what I have learned over this past 15 months so that you, dear reader, can amp up your man­i­fest­ing pow­ers and live your authen­tic life to the max!!
Stayed tuned — awe­some is about to begin