IMAGINE……wak­ing up every morn­ing, excited for your day to begin because you know that every­thing you do brings you joy and suc­cess on your terms, there is noth­ing in your life as it is right now that you would want to change!
IMAGINE……cre­at­ing your own lifestyle career, one that was so well suited to you that it felt more like play than work!
IMAGINE……know­ing that the work you did made the world a bet­ter place because you were fol­low­ing your authen­tic pas­sions and purpose!
IMAGINE……liv­ing a lifestyle where you get to mix your pas­sions and your cre­ativ­ity with tech­nol­ogy and magic to cre­ate your own unique awesome!!
If you can imag­ine your­self liv­ing this kind of lifestyle, then you can cre­ate this kind of lifestyle through Clar­ity and Creativity!
CLARITY

IS

.…..
Clar­ity is know­ing that you have an inter­nal com­pass guid­ing you, keep­ing you aligned with your true path, with activ­i­ties that you really enjoy doing.
Clar­ity is dis­solv­ing who you've become so you can con­nect with who you really are.
Clar­ity is know­ing that you are liv­ing your best good life, a life full of pas­sion and on purpose.
Clar­ity is know­ing what your dom­i­nant core val­ues are, and align­ing your life, your rela­tion­ships, and your career to your dom­i­nant core val­ues so you can cre­ate a life of joy, and ease, and flow, and free­dom even through the chaos that is this wild new world.
CREATIVITY

IS

.….
Cre­ativ­ity

is wan­der­ing through the chaos that is this wild new world and find­ing inno­v­a­tive ways to cre­ate or enhance your ideal life or to cre­ate a unique lifestyle career.
Cre­ativ­ity is not just think­ing out­side the box,  but its find­ing new ways to think inside the box, or get­ting rid of the box all together
Cre­ativ­ity is play­ing with your imag­i­na­tion, its think­ing big, its find­ing awe­some ways of turn­ing pas­sions into dreams come true.
Cre­ativ­ity is learn­ing how to lis­ten to the beat of your own drum.
~~~~~~~~~~~~~~~~~~~~~~~~~~~~~~~~
WHAT

I

CAN

DO

FOR

 

YOU

!!
I can help you:
~ uncover your essen­tial self and your authen­tic path;




~ dis­cover your dom­i­nant core val­ues;




~ dis­cover and build your ideal lifestyle career;




~ develop tools and tech­niques to keep you on your authen­tic path;




~ tap into your cre­ativ­ity (every­one is cre­ative!!) to help you step in to your unique big­ness!!



~~~~~~~~~~~~~~~~~~~~~~~~~~~~~~~~
 I

LOVE

WORKING

WITH

:
~ Delib­er­ate Cre­ators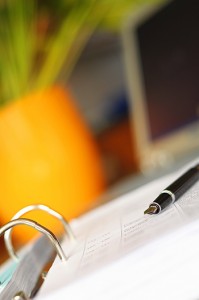 ~ Wayfind­ers
~ Intro­verts
~ Multi-Passion Entre­pre­neurs
~ Cre­atives
~ Adven­tur­ers
~ Nomads
~ And any­one who is inter­ested in gain­ing clar­ity through con­nect­ing with their essen­tial self and using their cre­ativ­ity to cre­ate their awe­some best good life.
~~~~~~~~~~~~~~~~~~~~~~~~~~~~~~~~
RECENT

ARTICLES

: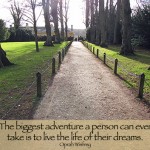 An Adven­tur­ous Life
Many peo­ple are coura­geously trekking through uncharted ter­ri­tory, forg­ing new paths as they fol­low their dreams and live their true adven­tur­ous life. Click here to read the full article.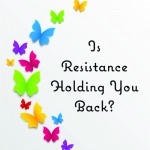 Is Resis­tance Hold­ing You Back?
Resis­tance is always with us. Like fear, love, joy, etc., resis­tance is a part of who we are. But resis­tance does not need to hold us back from our dreams. Click here to read the full article.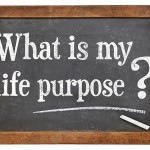 10 Ques­tions That Can Help You Dis­cover Your Life Pur­pose
There is some­thing mag­i­cal about find­ing your life pur­pose. About con­nect­ing with that thing you know you were meant to do that gives your life mean­ing. Click here to read the full article.
~~~~~~~~~~~~~~~~~~~~~~~~~~~~~~~~
If you would like to know more about me and my path to Clar­ity, click here to read my About Me page. If you are inter­ested in explor­ing how I can help you, then email me at:  anne@annebolender.com
Let's talk.