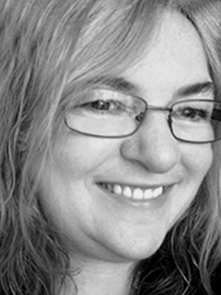 Writer. Mentor. Coach.
Tarot Reader
If you are passionate about aligning
what you do with who you are 
and answering the question
How do I live my authentic life?
Then you have definitely come to the right place!
What I Can Do For You Is….
Uncover your core values, that unique set of characteristics that are hard wired into your soul and show you your authentic path. Your core values are the single most important foundation on which to build an extraordinary life. They are always there for you to connect with when you need guidance and support.

Help you use your intuition and your body compass so you will safely navigate your way through the unexpected surprises, and through the occasional self-doubt and crises that inevitably come along in life.
Help you figure out what your life's purpose is so you can focus on creating the lifestyle, the career, the business that you were born to create. To use your inner wisdom to help you experience the life you were born to live.
Provide you with personalized tools and techniques from a variety of coaching perspectives and ancient wisdom that keep you on your authentic path and successfully creating your new life.
Provide you with the support, encouragement, accountability, tools and techniques to help you tap into your creativity (everyone is creative in one way or another!!) so you can create your unique lifestyle, one that is ideal for you.
Help you work through any resistance, blocks, fears, or limiting beliefs that keep you stuck in a lifestyle you no longer enjoy. By releasing these restrictions we can work on creating ways to keep you successfully moving forward through your lifestyle transformation.
Transition into you new lifestyle slowly and comfortably at what ever pace works for you, knowing that every individual step you take, every intention and goal you set, will be achieved successfully before you take the next step.
Help you successfully create a location independent lifestyle career so you can do the work you love from anywhere in the world: from your home office to a cafe in Paris to that small rural community you have always wanted to live in to a little cottage on the beach.
Work with you to help you clearly define and describe your goals, set your intentions, identify what your authentic 'next step' should be, and help you successfully work your way through each step and prepare for the next one.
Amp up your personal manifesting and conscious creation skills by helping you tap into your Intuition, your Inner Wisdom so you can set powerful authentic Intentions, create personalized rituals, and connect with your personal magic.
Live your best good life, one that is full of creativity and passion, adventure and authentic-self expression, happiness and abundance. A lifestyle that is created for you, by you, so you choose what you want showing up in your life. A lifestyle that is created by you for you. You choosing what you want showing up in your life.
Clarity Alchemy can re-enchant your life by helping you live a life where each and every moment is full of beauty and magic. A life of self-reliance that aligns what you do with who you are!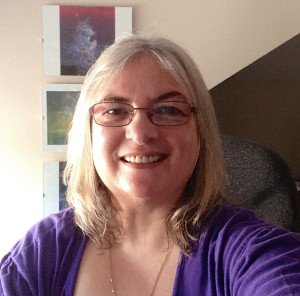 Greetings, and Thank You for visiting!
Anne Bolender here. I'm the host of this party and am excited that you have stopped by. I would like to take a moment or two to share my story, and why I love helping women tap in to their Intuition so they can create the life they choose to live.
I didn't connect with my Intuition until I was in my 50's. I was at a point in my life where I was discouraged, stressed, felt that I wanted more out of live that what I had created so far, but hadn't a clue as to how I was going to get there.
I had taken several coaching programs, become a certified coach, even hired coaches to help me break through my own resistances and limiting beliefs. Unfortunately, nothing helped. My coaches, bless them, tried to help me achieve lifestyle transformations and goals, but it wasn't until I knew what my authentic goals were that significant change finally began to happen. And it was only through connecting with my Intuition and developing that connection that I was finally able to identify and articulate what my authentic goals were. Believe me, it is so much easier to achieve a goal that you authentically want to achieve than it is to try to achieve a goal that someone else thinks you should achieve, but that you are just not sure about!
That level of clarity, when you know intuitively that this is exactly what you want, can be an amazing catalyst for some pretty awesome transformations – losing weight, building a business, ending an old relationship, beginning a new relationship, traveling solo, going back to school, becoming an artist, whatever your dream is.
"Have the courage to follow your heart and intuition. They somehow already know what you truly want to become." – Steve Jobs
Today, I have a career I love working from my lovely home office. I get to spend my time doing things I love to do. I get to work with some spectacularly brilliant and adventurous women. I get to write and create online courses. I get to travel whenever I want to. My life is so much better than it used to be, but it is still a work in progress. Limiting beliefs continue to pop up and throw me for really big loops every once in a while. For me, the difference between how I am now and what I was like then when limiting beliefs used to pop up and mess with my life, is that now I have the tools and techniques to use to get me through these rough patches and quickly get myself back on track.
If you are not sure about any of this, about what I can do for you, and whether these techniques will work for you, that's cool. It is difficult hiring someone you don't really know. So I am offering two ways for you to check me out:
You can buy a copy of my e-book, Clarity Alchemy: When Success Is Your Only Option. The book only costs a couple of dollars, and the Introduction is available on the Clarity Alchemy website for you to read before you decide. This book is basically your ultimate guide to success and includes information on Intuition, setting intentions, reading Tarot, Law of Attraction techniques, etc.  or
You can book a free Clarity Strategy Session so we can get to know each other a wee bit.
"Be yourself- not your idea of what you think somebody else's idea of yourself should be." ― Henry David Thoreau
Thank you for sharing this time with me.