Imag­ine

……wak­ing up every morn­ing, excited for your day to begin because you know that

every­thing

you do brings you joy and suc­cess on your terms.
Imag­ine

……know­ing that you had the free­dom to live any­where in the world that you wanted to — in mega-cities like New York, Lon­don, Toronto or Paris; or in gor­geous pas­toral set­tings sur­rounded by nature; or in a beau­ti­ful beach house on Maui!! 
Imag­ine

……cre­at­ing your own lifestyle career, one that was so well suited to you that it felt more like play than work!
These, and so much more, begin with
Clar­ity

!!
What is Clarity?
Clar­ity is know­ing that you have an inter­nal com­pass guid­ing you, keep­ing you aligned with your true path, with activ­i­ties that you really enjoy doing.
Clar­ity is dis­solv­ing who you've become so you can con­nect with who you really are.
Clar­ity is know­ing that you are liv­ing your best life.
Clar­ity is know­ing your dom­i­nant core val­ues, and align­ing your life, your rela­tion­ships, and your career to your dom­i­nant core val­ues so you can cre­ate a life of joy, and ease, and flow.
What I can do for you!!
I can help you:
uncover your essen­tial self and your authen­tic path;
dis­cover your dom­i­nant core values;
dis­cover and build your ideal lifestyle career;
develop tools and tech­niques to keep you on your authen­tic path;
tap into your cre­ativ­ity (every­one is cre­ative!!) to help you step in to your unique bigness!! 

My Four Dom­i­nant Core Val­ues Are:
1)  Free­dom — to choose what is right for me; to be authentic
2)  Cre­ativ­ity — to think out­side the box; to chal­lenge the sta­tus quo; to find the right fit, even if I have to cre­ate it myself.
3)  Adven­ture — to believe that life is not a jour­ney, through which we travel safely, but rather life is an expe­ri­ence where we skid through it broad­side, loudly pro­claim­ing "WOW– What a Ride!"
4)  Integrity — to hold myself to the high­est stan­dards of pro­fes­sion­al­ism and to expect the best from everyone.
~~~~~~~~~~~~~~~~~
Who I Am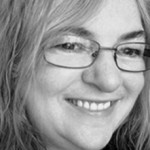 My name is Anne Bolen­der and I am a:
Cer­ti­fied Law of Attrac­tion Coach,

Cer­ti­fied Retire­ment Coach,
Martha Beck Trained Life Coach,
Life-long advo­cate of liv­ing the good life,
Life-long sup­porter of any­one who wants to live their best good life,
believer in magic and miracles.
On top of being a well-trained and expe­ri­enced Life Coach, my other edu­ca­tion includes a:
PhD (

ABD

) in Communication
Mas­ters of Com­mu­ni­ca­tion (with Dis­tinc­tion), and

BA

in Social Policy.
I have over twenty years expe­ri­ence work­ing one-on-one with Under­grad­u­ate stu­dents of all ages, help­ing them find their true call­ing and tap into their unique pas­sions. My pas­sion, my expe­ri­ence, my train­ing, and my focus is to com­bine the knowl­edge of mod­ern sci­ence and research with coach­ing tools and tech­niques to help you con­nect with your inner com­pass and find your essen­tial self and your true path, so you can cre­ate an aligned life where your dreams and your real­ity become one.
"Twenty years from now you will be more dis­ap­pointed by the things that you didn't do than by the ones you did do. So throw off the bow­lines. Sail away from the safe har­bor. Catch the trade winds in your sails. Explore. Dream. Dis­cover." ~ Mark Twain

 
If you would like to know more about me and my path to Clar­ity, click here to read my About Me page. If you are inter­ested in explor­ing how I can help you, then email me at   anne@annebolender.com
Let's talk.
Your authen­tic life of flow and ease really can begin today!!
~~~~~~~~~~~~~~~~~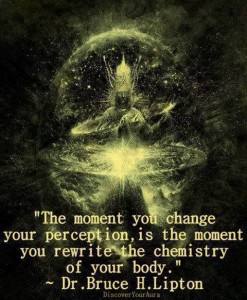 The moment you change your per­cep­tion, the moment you begin to gain

Clar­ity

, is also the moment you change your reality!! 
~~~~~~~~~~~~~~~~~