Written by: Anne Bolender
When you hear the words "self-care", what do you automatically think of? For a lot of people, 'self-care' involves a day spa and bodywork of some kind – facials, massages, mani-pedis – you get the idea. Or self-care is going on a diet and exercise regime.
But what if the thought of someone rubbing oil all over your back, or fish nibbling at your feet, is not your idea of a fun time? Or a diet and exercise regime leaves you cold! What do you do for self-care?
I have been trying an experiment recently.
I have been fascinated with 'personal core values' those unique characteristics of our individual essential selves – those things we do that light us up and always make up happy everytime we do these things, or engage with these core characteristics.
What if….we built our self-care plans around our personal core values. What would our self-care plans look like?
I have been to a day spa once – my daughter and I went for a mani-pedi the day before her wedding. It was fun, but the fun mostly came from sharing this time with my daughter, her maid of honour and her bridesmaids. What I learned that day was that spending time in a day spa was not my idea of self-care.
For me, self-care is spending time in nature, camera in hand, wandering through the local arboretum on my own, or around the local lake. Or self-care involves travelling, visiting new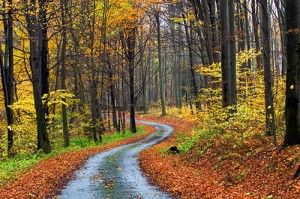 cities, new countries, experiencing new cultures and environments. Or self-care involves spending time in a major museum or art gallery, or in a class learning a topic that greatly interests me.
Self-care is all about feeding your soul, recharging your energy levels, participating in activities that make you happy and bring you joy.
For me, creating a self-care program based on my personal core values is the best type of self-care program that I can create for myself! It feels like self-care amped up to the max!! Its guaranteed to make me happy, because all of the activities I add to my self-care plan are based on my essential self core values – it's a total win!
So what do I mean by creating self-care activities around your personal core values. Well, for example, if one of your core values is 'affluence', then being generous with your time could be an amped-up self care activity. Or if one of your personal core values is 'creativity' then maybe taking an arts class could be your amped-up self care activity. If one of your personal core values is 'freedom' then setting aside a few hours a week where you are free to do exactly what you want to do would be an amped-up self-care activity.
If you know what your personal core values are, try creating a self-care activity around one of your personal core values!! I'd be interested in hearing